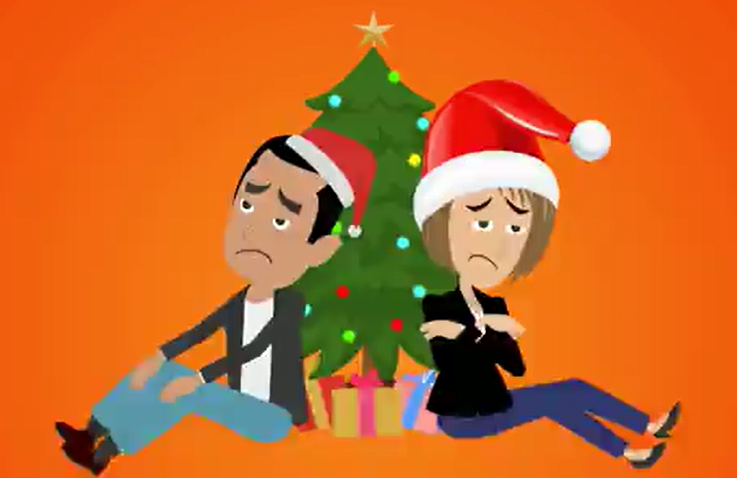 It's beginning to look like Christmas!  Or is it!
For some married couples this is a joyous time with their children.   For others it is time of fear, depression and/or uncertainty.   The questions of concern 'I don't think I can do this anymore she/he is no longer the person I married' or 'he/she keeps telling me I am not entitled to anything if I leave'.
If you are already tried Relate (counselling) and this is no longer an option then seek legal advice as to the way forward if you strongly believe the marriage has come to an end.
You planned to get into marriage so why not get some advice so that you can plan to get out, if possible, on an amicable basis.
There are various paths you can receive assistance as set out below:
Divorce Coach
If you are thinking I cannot cope or don't know which way to turn.   Then you might wish to speak with a divorce coach who will be able to assist and guide you throughout the process.
Mediation
If the parties are amicable or you are of the opinion you are in a position to discuss matters relating to who should start the divorce; with whom should the children reside or should there be shared residence and lastly what is going to happen to our finances.   Then this is a sensible option.  If the parties are able to set out proposals to settle you will be directed to your appointed solicitor to incorporate the proposals into an agreed format for lodging with the court together with other documentation.
Divorce
If you decide that the marriage is at an end you should speak with a solicitor who will be in a position to provide advice on the process.   Some people are of the opinion they can divorce based on the irreconcilable differences.   Unfortunately, this is not sufficient.   Divorce must be based on the irretrievable breakdown of the marriage based on one of five facts: adultery, two years separation with the consent of the other party; unreasonable behaviour, desertion (with two years separation) and lastly five years separation.
Matrimonial Finance
This is usually the major bugbear when parties separate!  Parties will be concerned about 'I need sufficient money to re-house the children and myself' or 'I am going to be stitched up and have nowhere to live even though there is sufficient equity in the home'.
Go along and speak to a solicitor for an initial interview to find out your position.   You may be directed to attend mediation if they see a glimmer of hope the parties are able to sit down and discuss matters sensibly.   Alternative, your solicitor will arm you with sufficient information in order for you to work out the next step.
Before you can enter into any form of negotiation the parties will need to provide full and frank disclosure of their assets, income and liabilities to ensure there is no skulduggery.  The parties and solicitor will enter into negotiations and if an agreement is successfully reached will be drawn up into the required format for the judge to review.   If the parties are unable to reach an agreement the parties will be forced to go through the court system.   Do not see this as a daunting prospect as the parties are still able to negotiate right up to the steps of the court or throughout.
Therefore your first step is to consider whether you marriage has truly run its course and, if so, come along and speak with a solicitor who will guide you on the next stage of your journey.
For advice please contact us on 02086695145.
Related Posts