Carpenter & Co raises £1,340 in St. Raphael's Hospice's "Make your Will Fortnight"
This year, Carpenter & Co participated in the 2016 St. Raphael's Hospice "Make your Will Fortnight". Under the terms of this scheme, for a period of two weeks, our Wills & Probate team led by David Greenfield, Melissa Ritchie and Peter Tanner prepared wills free of charge for a number of local people who each made a donation to the hospice.
We have been pleased to support a local charity and the sum raised this year was £1,340.
Carpenters have supported this scheme previously and we hope to take part in the Make your Will Fortnight again if it is repeated next year!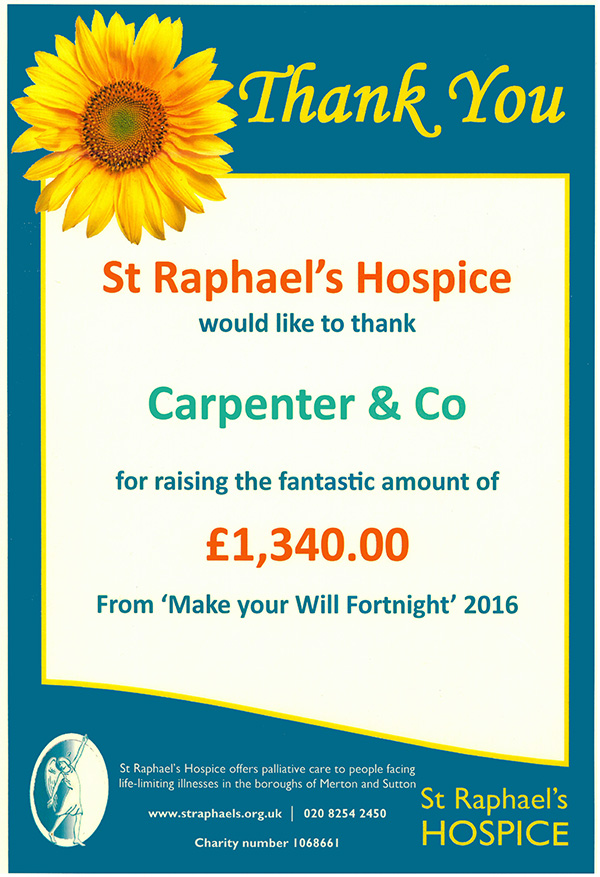 Related Posts