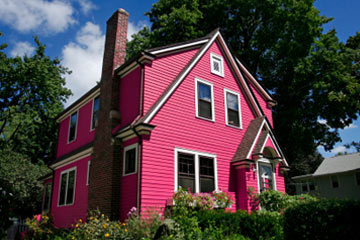 What are covenants?
Simply put, covenants are obligations or rules, and can affect either Freehold or Leasehold land. They can be classified as either positive or negative.
Positive covenants impose an obligation to carry out some positive action (which typically requires money to be spent). An example would be the obligation to maintain a property's boundary fence.
Negative covenants – also known as restrictive covenants – can restrict the use or enjoyment of a property. An example would be a rule not to extend a property without a particular person's consent. A property falling under a restrictive covenant may be referred to as 'burdened land'.
Unlike positive covenants, restrictive covenants run with the land – they are tied to the property, not the current owner, and continue to affect the property's future owners – so it's important for a buyer to find out whether the property they're buying is under any restrictive covenants.
How do you know if restrictive covenants affect your property?
Since 13 October 2003, a restrictive covenant should be protected by the entry of a notice in the charges register of the burdened land. Therefore you should be able to determine whether your property is subject to restrictive covenants simply by inspecting your title register.
What happens if you breach a covenant?
Restrictive covenants are highly technical so it is advisable to seek legal advice.
However, what happens depends on whether the covenant is enforceable. If so, you could be forced to undo any offending work (such as removing an extension), pay a fee or even face legal action.
Whether a covenant is enforceable may depend on how long it has been breached: case law has suggested that if a covenant has been breached for 30 years then enforcement action cannot be taken. For example if the covenant states no flats are to be built on the land but the flats have been on the land for 50 years then case law suggests the covenant is unlikely to be enforceable.
If it has not been 30 years since the breach, do not panic – your solicitor should be able to take out a restrictive covenant indemnity policy for you. An indemnity policy costs anywhere from £50 to several hundred pounds dependent on the value of the property and risk of enforcement. The fee is a one off and will last in perpetuity and can usually be passed on to future owners of the property.
Read More