We are pleased to announce that the annual Carpenter & Co charity golf day will now take place on 20th September 2021 (as opposed to May) and as usual will be in aid of Help for Heroes.
It will be held at the usual venue – Silvermere Golf Club – on Monday 20th September.
Come and enjoy a great day of golf followed by dinner and the usual entertainment and help up us again raise money for a great cause! Details are shown below.
I do hope you can join us and please book early to avoid disappointment as I expect we will be oversubscribed this year.
Read More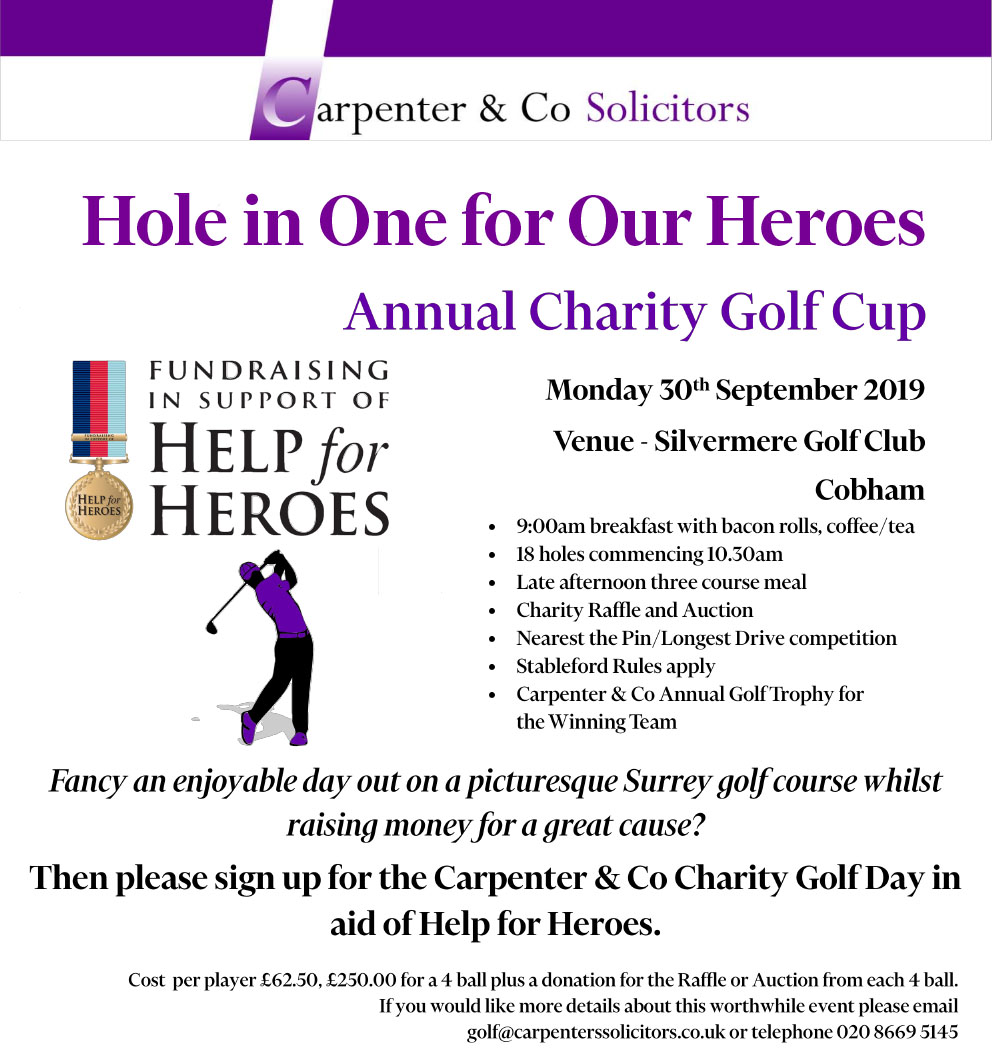 We are looking forward to our 11th annual charity golf day at Silvermere golf course on the 30th of September this year. The event is in aid of Help for Heroes who do great work assisting armed forces veterans, service personnel and their families.
If you'd like to take part in this event, we have spaces available. See the flyer or contact us at golf@carpenterssolicitors.co.uk for further details.
Read More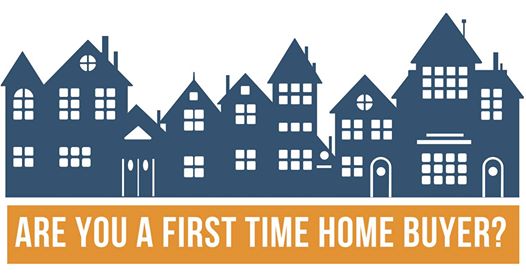 If you're a first-time buyer, this event is for you.
A panel of friendly experts (including our own Rebecca Mabert) will give presentations. They also will be glad to answer all of your questions about getting on the property ladder – there is no such thing as a silly question.
Place: The Ginger Frog, 53 Woodcote Road, Wallington SM6 0PH
Time: Thursday 4th April, from 6:30pm to 8:30pm
Booking: If you'd like to attend, email reserve@ftb-uk.com for your free e-ticket.
But hurry! There are only 50 seats available.
See the image below for further details.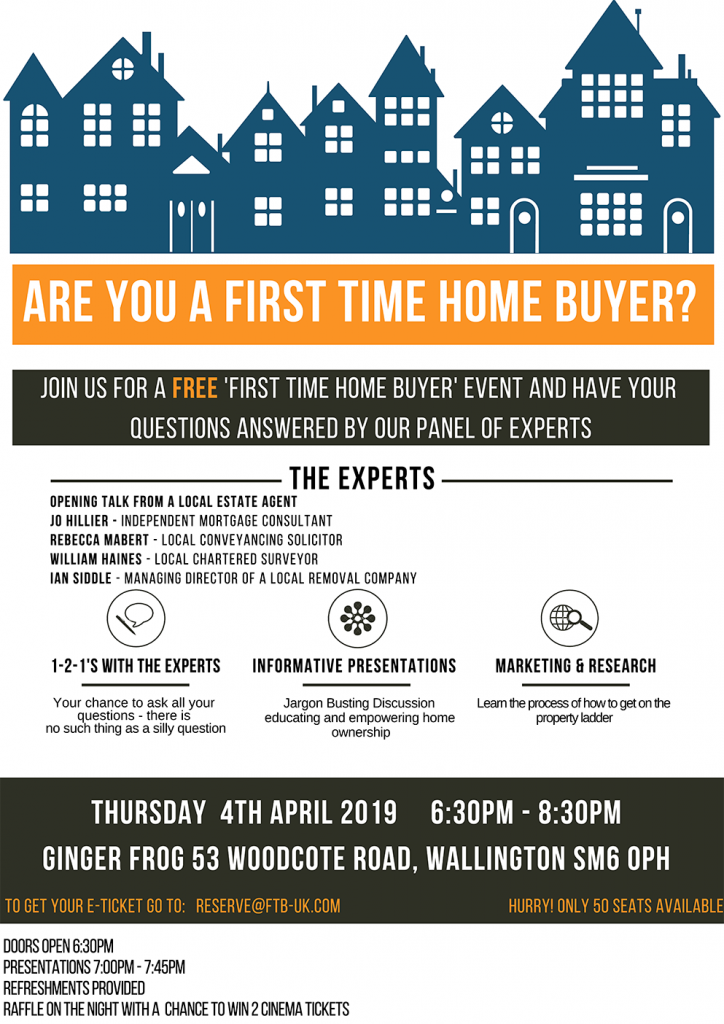 Read More