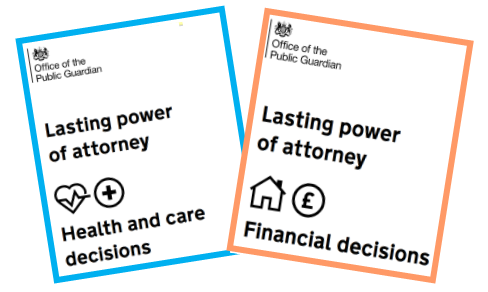 The Risks of not Having a Lasting Power of Attorney
If you are unsure of how your financial affairs will be managed during your lifetime and who would make decisions about your care if you cannot make decisions for yourself, please read on.
During your lifetime there may come a time when you are unable to deal with your day to day financial affairs and care. When that time comes, if you have Lasting Powers of Attorney (LPAs) in place for both Property and Financial Affairs and Health and Welfare, your Attorney(s) can begin to deal with these vitally important matters for you.
An LPA for Property and Financial Affairs can be used by your Attorney(s) if you have lost mental capacity, as well as with your consent whilst you have mental capacity, for example if you were in hospital for a long period of time and could not physically get to the bank. On the other hand, an LPA for Health and Welfare can only be used if you have lost mental capacity.
If you do not have LPAs this means there is no one appointed to deal with your affairs or your care. Even your Next of Kin does not have the authority to deal with your financial affairs or make decisions about your care, even if you are married. This has recently been highlighted by the heartbreaking situation Kate Garraway unfortunately found herself in when she tried to deal with her husband's affairs and care.
If this happens, your family members or close friends could apply to the Court of Protection for a Deputyship Order. This process is very lengthy and much more costly than making an LPA, as there are Court fees, maintenance fees and usually Solicitors fees involved. If there are no family members or close friends who wish to or are able to apply or the application is refused, then your affairs may be dealt with by the Local Authority.
Not having an LPA means that you do not get to choose who you would want to deal with your affairs and you have no control on what decisions are allowed to be made. Who would you want to deal with your money and property? Who would you want to make the decision about where you live? Who would you want to make the decision about hospital treatment?
Having an LPA gives you the choice on who you want to appoint as your Attorney(s), what decisions you wish for them to make and ensuring your wishes on how you would want your financial affairs and care to be dealt with if you could no longer make decisions for yourself.
If you lose mental capacity then unfortunately you cannot make an LPA, it will be too late. An LPA is there just in case and will give you peace of mind that your affairs and care will be dealt with by who you want and how you want. To avoid difficulties for you and your family later on, prepare for the future and ensure your needs and wishes will be met.
For further general information about LPAs click here: https://www.carpenterssolicitors.co.uk/services/lasting-powers-of-attorney
If you wish to discuss this further or instruct us to prepare LPAs for you, please do not hesitate to contact the Private Client team by email at LPAs@carpenterssolicitors.co.uk or by telephone on 020 8669 5145.
Related Posts